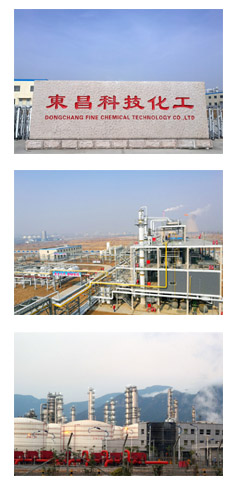 Shandong Dongchang Fine Chemical Technology Co., Ltd. (hereinafter referred to as "Dongchang"), a joint-stock enterprise established in the September of 2001, is one leading producer of gasoline antiknock agents with its own various patents. It was awarded the title of China National High-Tech Enterprise in 2006, and obtained the certificate of international management system of ISO9001 in 2008 and ISO14001 in 2010. Then, its products have been registered by the United States Environmental Protection Agency in 2014. After that, Dongchang also completed its full registration procedures to be listed in European REACH in 2019.
Dongchang successfully developed its gasoline antiknock agents --Methylcyclopentadienyl Manganese Tricarbonyl with its own production patents (hereinafter referred to as "Dongchang MMT"). Dongchang MMT relies its main advantages on effectively boosting gasoline octane number and reducing the automobile exhaust emissions with competitive cost. Furthermore, Dongchang has expanded its production capacity to 5,000MT per year, and all of its products have been exported to the whole world.
Dongchang is dedicated to establishing one well-managed enterprise to realize win-win cooperation with various customers as it always focus on the technology innovation as its driving force and insist on developing the environment-friendly products as its leading direction. What is more, you are welcome to visit Dongchang to establish the business relationship for our promising future!
Note: MMT means the compounding of first letters of three words in English, that is, Methylcyclopentadienyl Manganese Tricarbonyl. MMT neither represents brands, nor comprehends other significations.